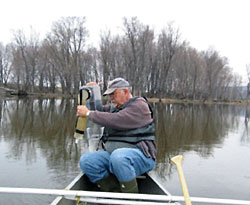 Collection of a plankton sample from a Mississippi River backwater lake.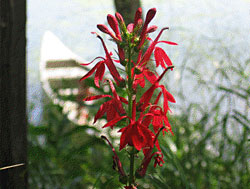 A cardinal flower (Lobelia cardinalis) growing on
shore by a backwater Lake near Guttenburg,
Iowa.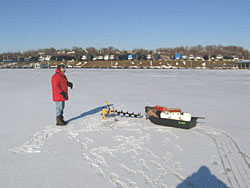 Preparations for winter sampling of water and plankton in a Mississippi River floodplain lake.
Contact Us
We look forward to hearing from you.
You may contact us by one of the following ways:
1. By filling out the boxes below and clicking on "Submit".
2. By sending a separate e-mail to mail@enviro-analysts.com
3. By posting a letter to:

ERIA
11367 Robin Hood Drive
Dubuque, IA, USA 52001-0113